Now Avalable! For D585 style GM LS Coils, for all NA and NB Miata motors. Ignition wires available too!
SADFab/RMP Coil Bracket: $60+shipping
SADFab Coil Wires: $60+shipping
Please E-mail us for details and purchase info.
Ryan's 1.8L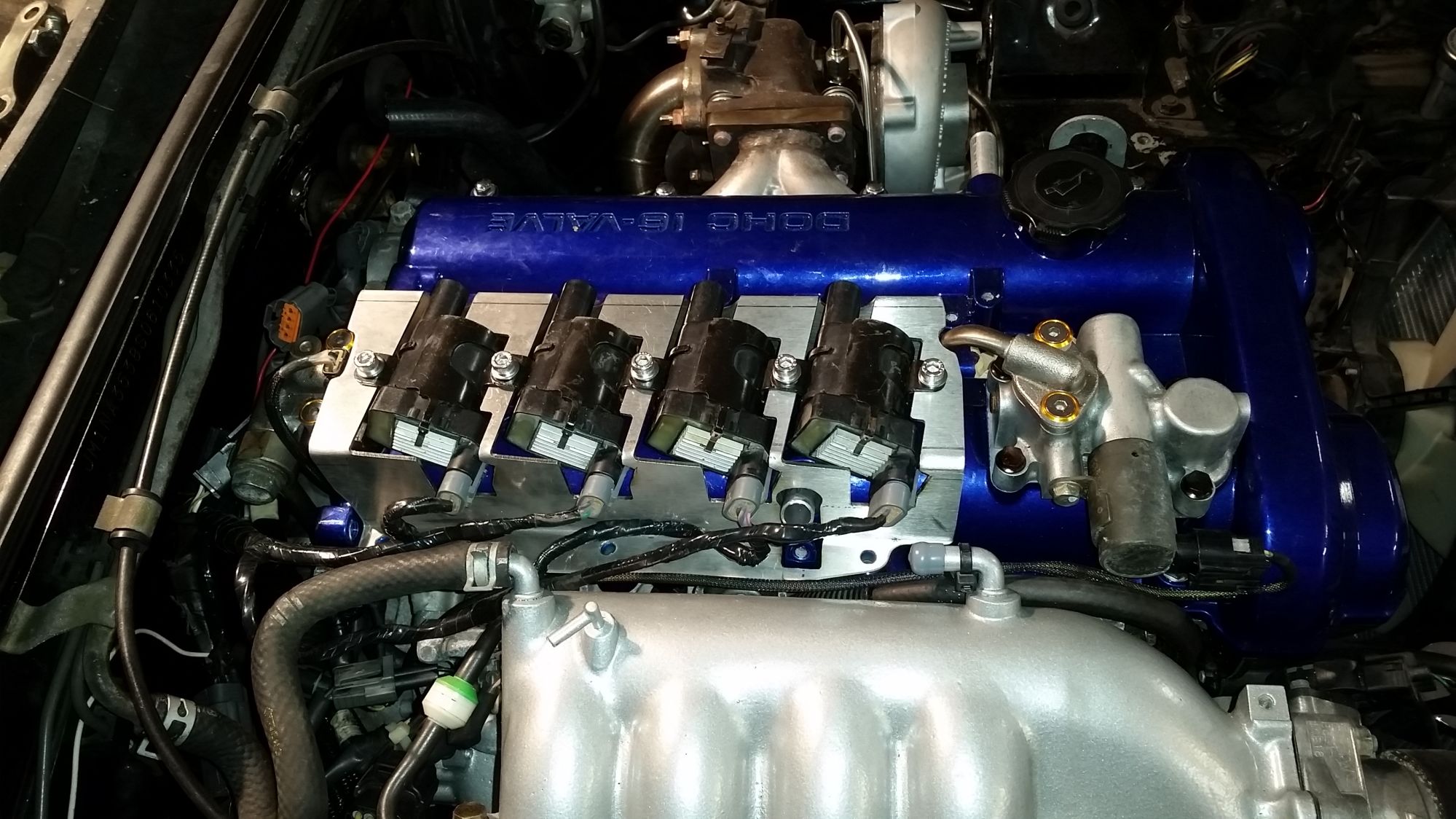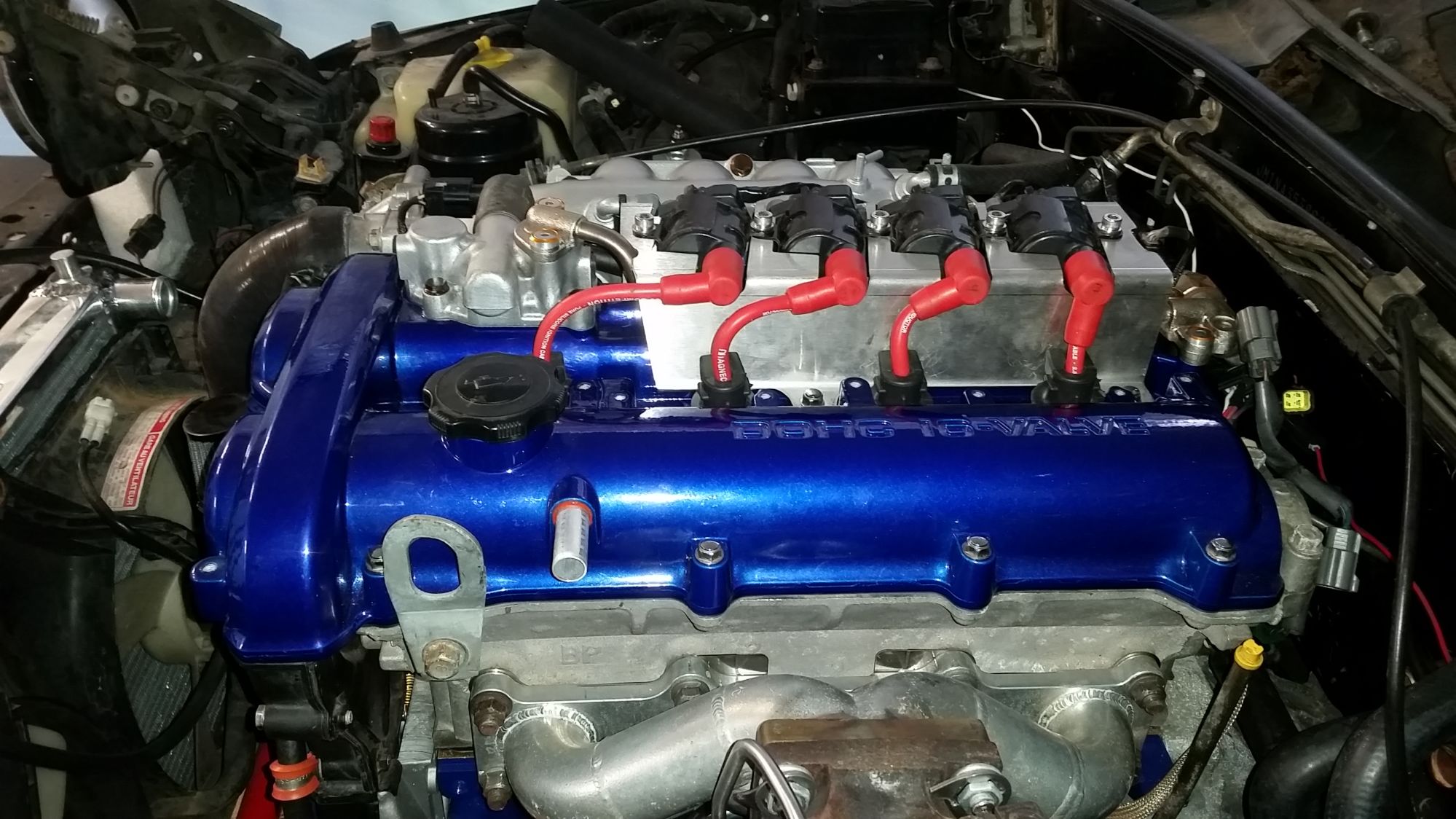 Sean's 1.6L
The source file for the coil mounts can be found here.